October 13, 2021
Meet Our New Program Manager: Monica Stigler
Image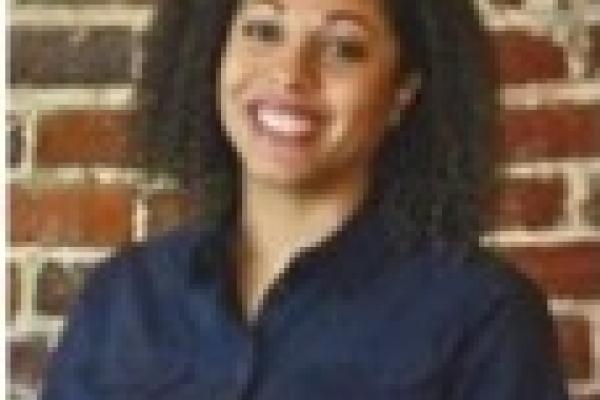 Description
Monica joined the African American and African Studies Community Extension Center at The Ohio State University in 2021. The Community Extension Center is the social responsibility arm of the department and as Program Manager, Monica drives the strategic development and manages the program portfolio and daily operations of the center. Previously, Monica was with the Crane Center for Early Childhood Research and Policy at The Ohio State University and served as the Project Coordinator for Preschoolers' Experiences & Activities in Childcare (PEACh), a federally funded, multiyear study that seeks to improve our understanding of how classroom processes, teacher practices, and children's peer interactions influence aspects of learning and development. Prior to working at OSU, Monica served as the Principal Public Administration Analyst at The Center for Civil Rights Remedies at the University of California, Los Angeles (UCLA) where she played a significant role in the development of national research projects and data analysis related to educational equity issues with a focus on disparities in school discipline and achievement. She brings to her work a passion for producing accessible data, engaging stakeholders, and working toward a more just and equitable future for all.
With twelve years of experience in social policy research, evaluation, and nonprofit leadership and management, Monica has led projects from design through implementation. Her research crosses topical divides and explores the intersections of race, economics, culture, and policy. As a seasoned social policy professional committed to systemic change, Monica has cultivated cross-sector partnerships to achieve measurable effects on issues such as long-term supportive housing for low income families, transitional housing for individuals with substance use disorders, and gender equity in science, technology, engineering, and mathematics (STEM) education. In 2015, she was awarded two prestigious fellowships for her dissertation, "That's Just the Way It Is: Stories of Racial, Economic, and Educational Inequality Under Gentrification."
Since relocating to her hometown of Columbus, Ohio, in 2016, Monica has enthusiastically sought opportunities to contribute to the well-being of her immediate neighborhood, serving as the Treasurer and Membership Chair for her local Civic Association; to the well-being of the larger Central Ohio community, having consulted with local nonprofits and community groups on a host of issues; and to the well-being of our great state, providing education data and policy guidance to Senator Peggy Lehner's office. In 2019, Monica received several honors and recognitions for her civic endeavors from Northland Community Council, Columbus City Council, State Representative Hearcel Craig, US Representative Joyce Beatty, and Governor Mike DeWine.
Monica received her PhD in Education Policy and Evaluation from Arizona State University in 2016.  
---